Lost Caverns Of Ixalan Commander Precons - Everything We Know So Far
Genoslugcs
November 5, 2023
2 min
The next Magic: The Gathering set, Lost Caverns of Ixalan, brings us back to the iconic plane in a brand-new way on November 17th. The set brings four commander precons: One for each of the original Ixalan tribes. So, Vampires, Dinosaurs, Merfolk, and Pirates. We don't have much info yet, but today, I want to cover everything we know about the Lost Caverns of Ixalan Commander precons. So, without further ado, let's get started.
Lost Caverns Of Ixalan Commander Precons
As mentioned, there are four decks for LCI. Each one is a tribal deck that features one of the tribes from the original trip to Ixalan. These decks release on November 17th, alongside the main set. Here is what we know so far about them. You can find an in-depth breakdown of how each deck works here.
Blood Rites
Colors: Black/White
Theme: Vampires, Demons, Sacrifice
Blood Rites is the vampire precon but it has a unique crossover that uses demons. As the box says, "Spawn vampire minions. Sacrifice to flying demons." We know how this works, thanks to the commander being leaked early. However, now we have had all the commanders revealed. So, here's the official image.
Commander
Ahoy Mateys
Colors: Black/Blue/Red
Theme: Pirates, Reanimation
Ahoy Mateys' is the pirate tribal, and like the vampire deck, it also has a twist. You'll "put pirates in the graveyard" and "bring them back bigger." It's a perfect gameplan for the Grixis color combination.
Commander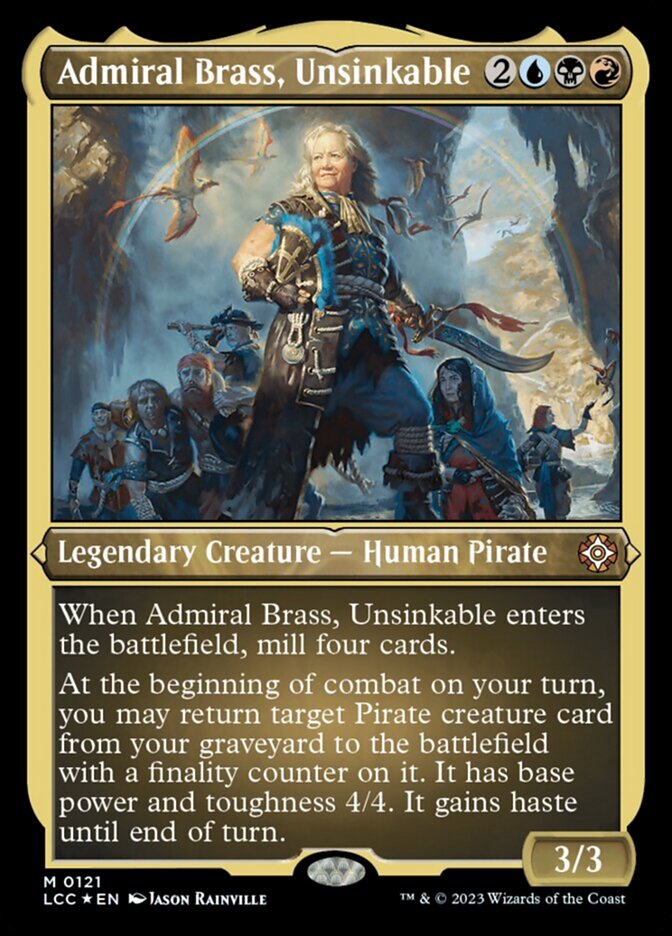 Veloci-Ramp-Tor
Colors: Red/Green/White
Theme: Ramp, Dinosaurs, Discover
The comically named "Veloci-Ramp-Tor" is the dinosaurs, and it's exactly what you think it is. The box says it all: "Play extra lands... Dino Devastation." Check out my picks for the best dinosaurs in MTG if you're interested in this one.
Commander