Wizards just had their Weekly MTG stream and here are the details of what was discussed
MTGA Events

Mountains of Mana running from May 9th to May 11th. This is a Treasure Standard event.
Battle Royale running from May 16th to May 18th. This is a Preconstructed Omniscience event.
Clever Reflections running from May 22nd to May 25th. This is a Historic Artisan event.
Cube Draft
Cube is returning to MTGA and is returning in Draft form. The Cube will be different than the Cube used in Cube Sealed since Ikoria has now dropped and also has been curated with Draft in mind. Cube Draft will only be Player Draft; no Bot Draft will be available for Cube Draft. Cube Draft will also be a Phantom Draft; you will not be keeping the cards you draft
Cube Draft will drop on June 12th. Everyone will be getting a free entry! Subsequent entry prices were not announced.
Historic Anthology 3
This is the big announcement that everyone was waiting for: Historic Anthology 3 is coming soon! The stream also previewed two cards from the set and they are shown below!
Phyrexian Obliterator was included to help mono black devotion decks and Ulamog was included to give ramp targets a really big bomby ramp target.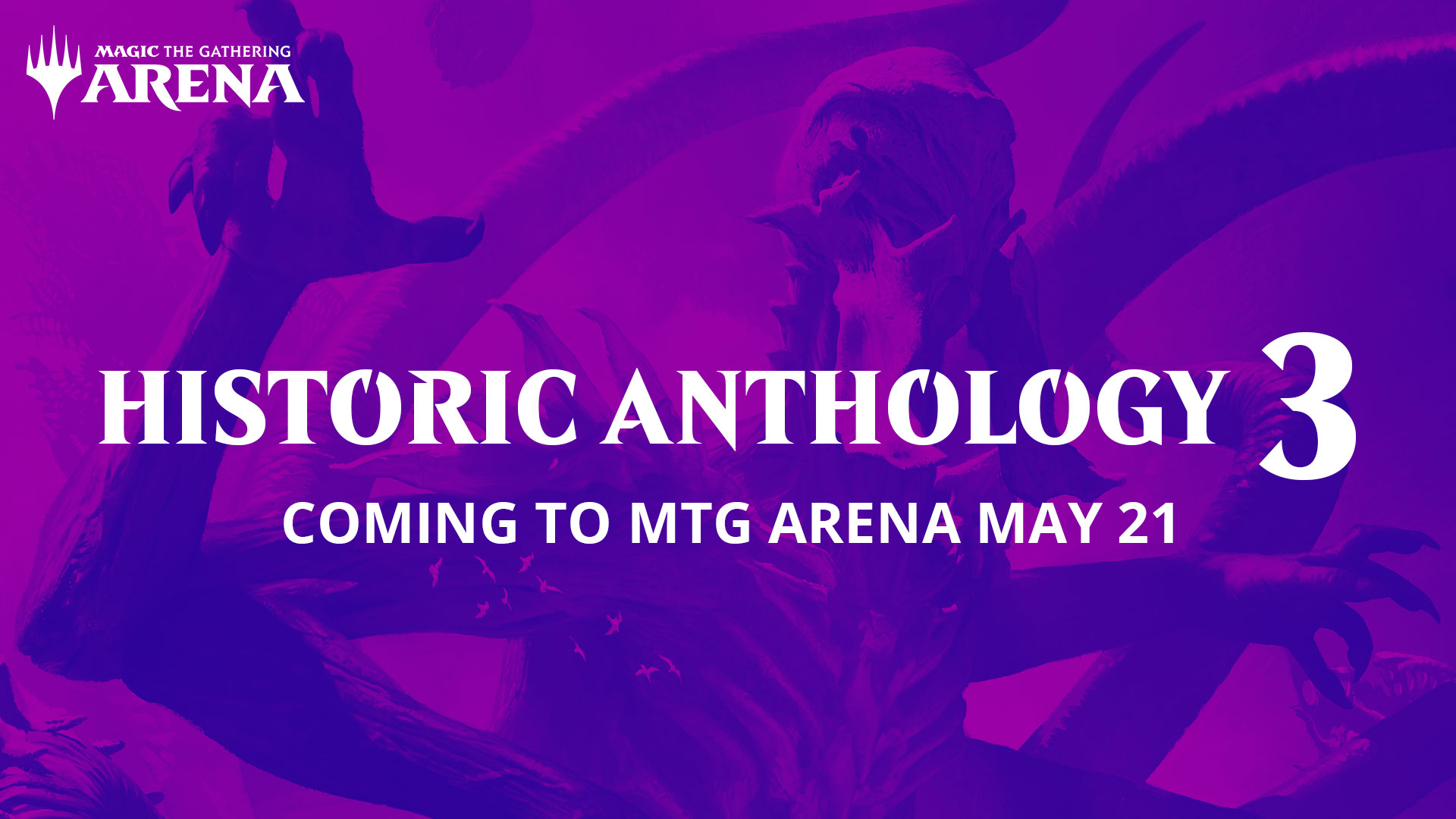 All other Historic Anthology 3 cards will be previewed on May 8th and Historic Anthology will drop on May 21st. Historic Anthology 3 will have 27 cards. Players can get playsets of all 27 cards at the same price as Historic Anthology 2, which was 4k gems or 20k gold.
Once the May update drops, Historic Ranked queues will be back and will be permanent.
Other News and Interesting Tidbits

Jumpstart, Amonkhet Remastered, Pioneer Masters coming later in the year. Our previous article about the Jumpstart release is here
State of the Game hits on May 19th.
Drannith Magistrate is under consideration for being banned in Brawl
Pioneer will be it's own format on MTGA, separate from Historic.
Wildfire was considered for historic, but did not make the cut. The hosts mentioned that just because it didn't make the cut does not mean they won't revisit it later down the line.
The official stream had issues during the broadcast, but you can watch the Historic announcement part here
About Kagros:
Writing thoughts on Magic news and fun gameplay!