The Hopes of a Nation Rest on the Shoulders of Rakdos Sacrifice
Competitive Decklists
Ranking the Top 3 Most Exciting Decks from Mythic Championship V
Believe it or not, there are a few decks that dont play Golos
To the dismay of many, everyones fears were realized last night upon the release of the decklists for Mythic Championship V, when basically everybody submitted either a Golos deck or some sort of Bant/Simic/Food variation. In fact, Golos comprises 43.7% of the meta, while Bant/Simic ramp/food decks (which are all basically the same) take up 28%. That means that 71.7% of the field are essentially playing 1 of 2 decks, so we can expect some VERY grindy mirror matches coming up. I have heard stories of FotD mirror matches taking well over an hour, and while that can be lead to some tactical and edge of the seat matches occasionally, over the course of three days those can get old quickly. Luckily though, there were some heros out there who submitted some off the cuff decks which are sure to provide for some scintillating action! In my opinion, these are the three most exciting decks of the tournament.
# 3) Golgari Adventures
Main 60 cards (18 distinct)
Side 15 cards (10 distinct)
Simulating MTG Arena Best of 1 starting hand
(Simplified, true algorithm in MTGA not revealed by Wizards yet)
---
This archetype has been kicking around the past few weeks of competitive play, but the lists submitted for MCV have some very flashy new inclusions. The general engine of Edgewall Innkeeper
with a lot of adventure creatures remains the same, but I love the inclusion of Vivien, Arkbow Ranger
and the one copy of The Great Henge
. Lets face it, these are just cool cards. I personally dont love the matchup against Golos, but it does have some good tech, specifically with the ability to buff Rankle and Questing beast. This deck has it all; some games it can be very technical, some games it can just stomp you to death, and sometimes it fits into more of controll-esque roll with Find/Finality and a lot of removal in the sideboard. Also, I love Liliana, Dreadhorde General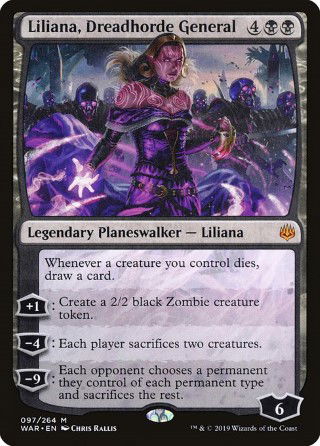 in the sideboard, which can always swing a game in the right matchup.
#2) Jund Midrange
Main 60 cards (18 distinct)
Side 15 cards (6 distinct)
Simulating MTG Arena Best of 1 starting hand
(Simplified, true algorithm in MTGA not revealed by Wizards yet)
---
While a few brave souls submitted a Gruul aggro, this Jund variant of that deck is even more blunt force trauma. Splashing black to play 4 copies of Rotting Regisaur
is just an attempt to use pure, raw power to defeat the Golos/Simic strategies and I love it. Equipping that bad boy with Embercleave
, which the deck runs 3 of, gives you an 8/7 with doublestrike and trample, which can finish of any slow starting Golos deck in the blink of an eye. Splashing black also allows for Legion's End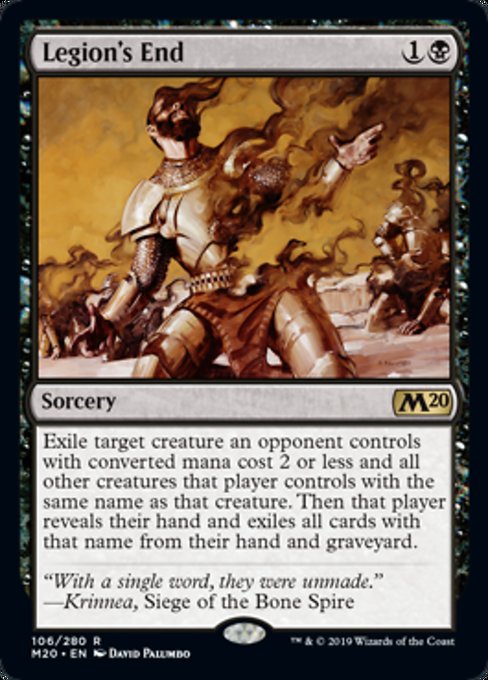 , one of the key removal cards against that matchup, which I think personally gives this deck an edge over the Gruul lists. I personally dont totally understand the 4 copies of Rix Maadi Reveler
over some other haste-y two drops that Gruul can run, but Caleb Durward is a much better player than I am, and there might be some tech with that card I am missing. However, it does let him cycle for the key cards in the matchup, so maybe that is just THAT important.
#1) Rakdos Sacrifice
Main 60 cards (18 distinct)
Side 15 cards (8 distinct)
Simulating MTG Arena Best of 1 starting hand
(Simplified, true algorithm in MTGA not revealed by Wizards yet)
---
Finally, we get to what is BY FAR my favorite deck of the tourney. I can not put into words how much I am rooting for this guy. Rakdos sacrifice is its own unique breed. Its fun to play, creative, and totally different from every other deck in the tourney. In fact, I will go so far to say the hopes of Magic Nation are resting squarely on its shoulders. Can Miguel Da Cruz Simoes stick it to the metaphorical tyranny that is the "tier 1" decks, and be a shining beacon of hope for the all the deck brewers out there? Can he silence once and for all the twitter pundits confidently saying that Golos or Bant/simic food is the best? Its certainly a long shot, but it is possible.
As soon as I saw this deck in the official decklists, I quickly hopped on arena to make it for myself. In my experience, it was a little reliant on certain key cards, which created some inconsistency, but when it worked, oh boy oh boy was it good. The primary engine of this deck, in my opinion, is Witches Oven. If you can draw this card, the deck felt pretty diabolical. Not only can you create the infinite loop with Cauldron Familiar
, which is a great way to get in passive damage against the big boys, but there is so much other tech that works with this card. First of all, Claim the Firstborn
is such an evil card when Witches Oven is out its not even funny. Imagine, best case scenario, you steal a Rotting Regisaur, swing in for 7 damage, destroy it, AND create a food, all for one mana. Now that is a what I call a good play. Also, Mayhem Devil
can finish things off pretty quickly, and Midnight Reaper
can be a constant card draw source. One other nice piece of tech working in this decks favor is that every card is under 4 mana. A lot of decks in the field are playing, some even mainboarding several copies, of Disdainful Stroke
, which is just a totally dead card in this matchup.
My one issue with this deck is that it plays 24 lands. Since there is nothing with CMC 4 or higher, I feel like he could have easily gotten away with playing 22, and while playing this deck I often felt like I was missing some 1 drops to get the sacrifice engines going. I also think the deck is not a great matchup against the Knight decks, however there are barely any of those.
Regardless, for this week I am Miguel's biggest fan, and here is to hoping he can bring home the trophy!!