The Brothers' War Commander decklists
Commander Information
The Brothers' War takes us back to the war between the two brothers, Mishra and Urza, and the Commander decks reflect these two sides. Released along the main set 18. November 2022, these are two preconstructed decks meant to be played against each other and other pre-constructed Commander decks.
When it comes to power, as with other preconstructed decks, they can not compete with custom-made Commander decks stacked with powerful cards and finely tuned land bases. These products are made as an introduction to one of Magic's most popular formats, Commander. As with most Commander products, these two come with over 50 cards with over $1 value in each of the decks, and they are easy to upgrade if you want to take them further.
So without further ado, here are the full decklists: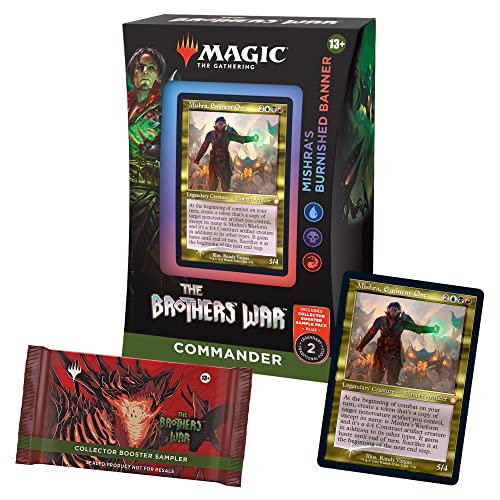 About andreliverod:
Founder and CEO of AetherHub.com, he likes to play with fire and also has a Twitter account he posts his stuff on. If you are interested in supporting him on Patreon you will also receive an AetherHub.com premium subscription!
"Nuts & Bolts Spike spends his energy looking within. He tries to understand his own internal flaws and works to improve them"