Secret Lair: Showcase: Zendikar Revisited Pre-Orders!
Release Spoilers
By: Kagros - 14 Sep 2020
Hello everybody! Wizards has announced a new Secret Lair today. In addition, players can pre-order this product now! Below, we'll show the cards and if you want to pick up a set, go here! This Secret Lair will be available for 24 hours on 9/25.
What's Inside?
The new Secret lair is called Showcase: Zendikar Revisited and costs USD$29.99 for the nonfoil version and USD$39.99 for the foil version. Here is what is included along with images:
Admonition Angel
Roil Elemental
Zulaport Cutthroat
Warren Instigator
Avenger of Zendikar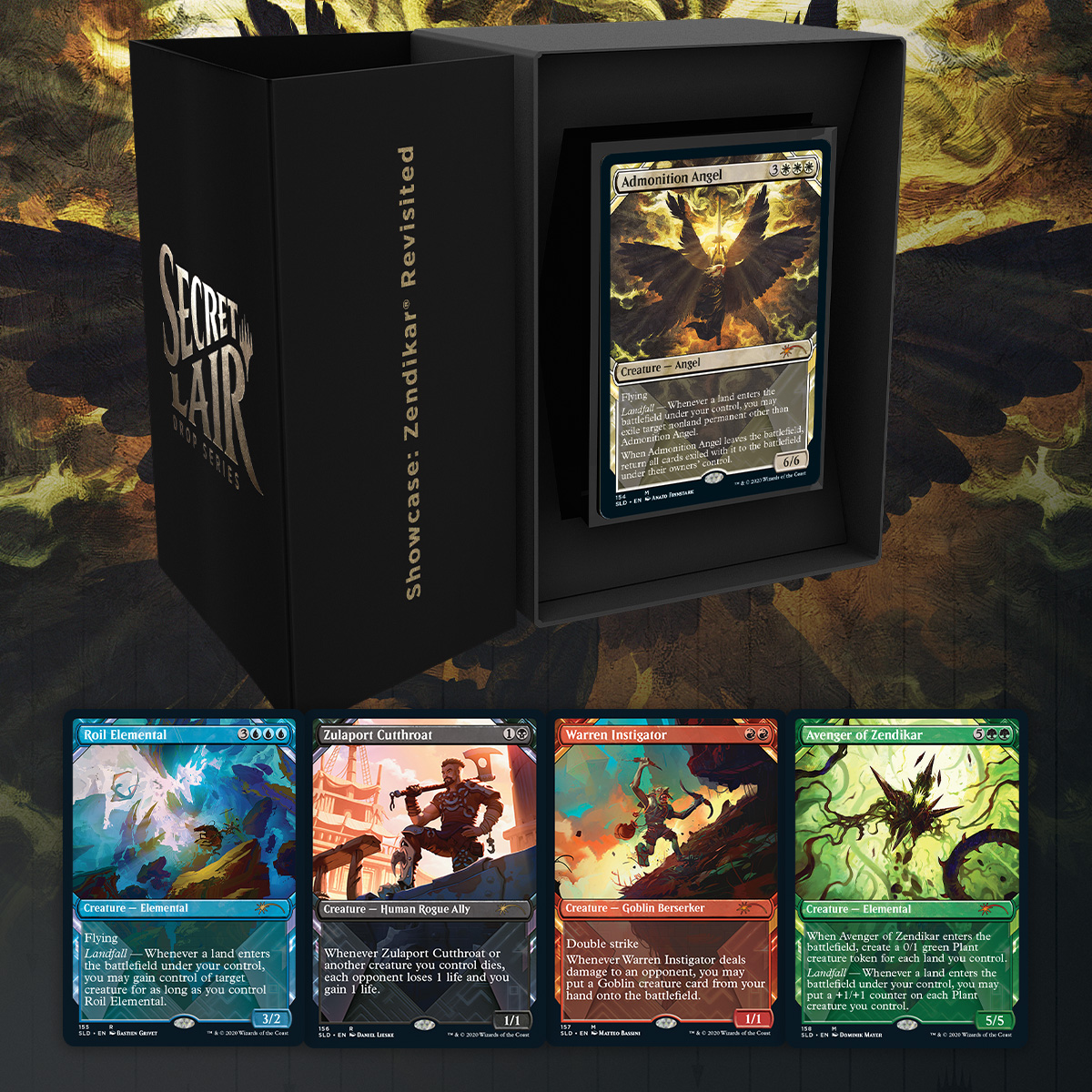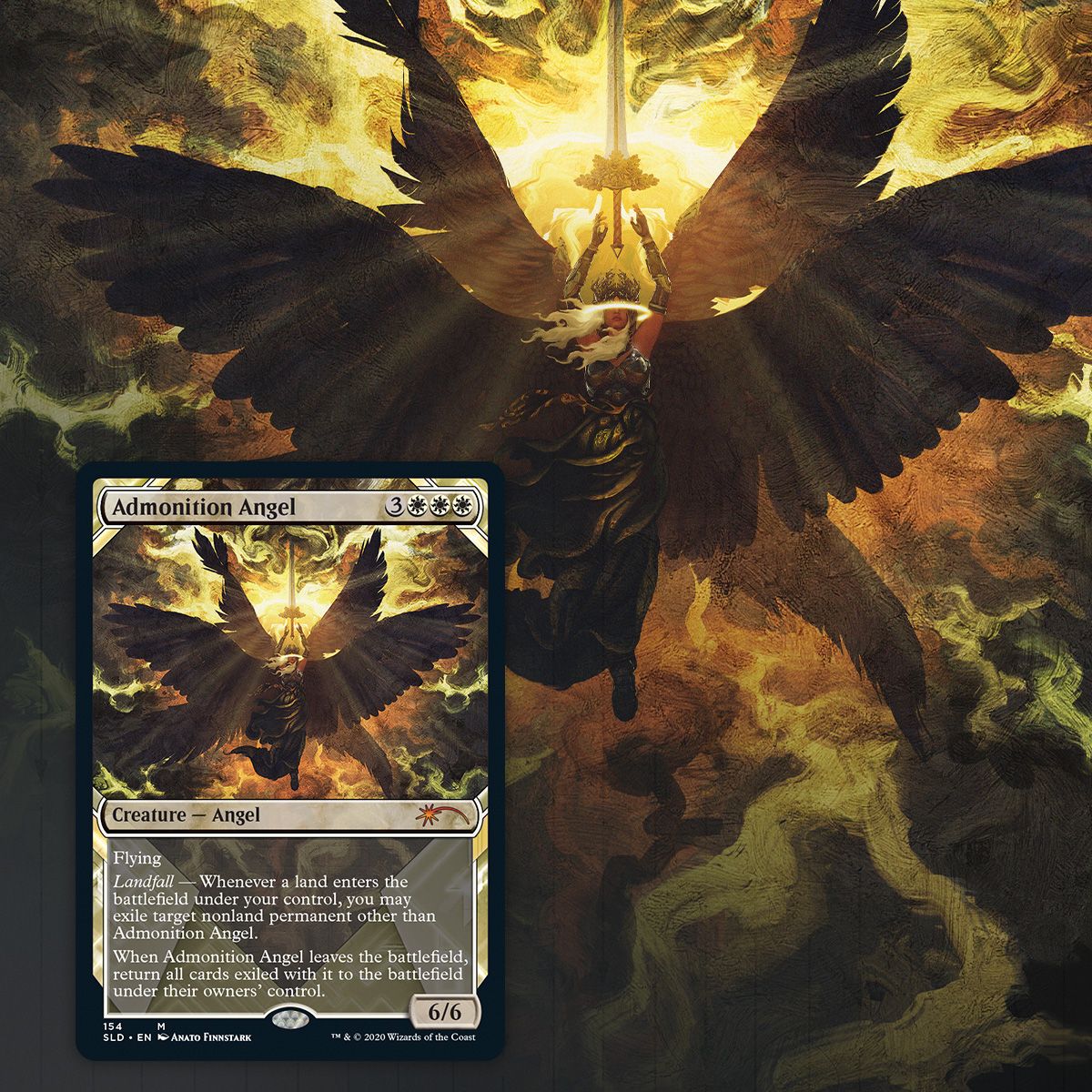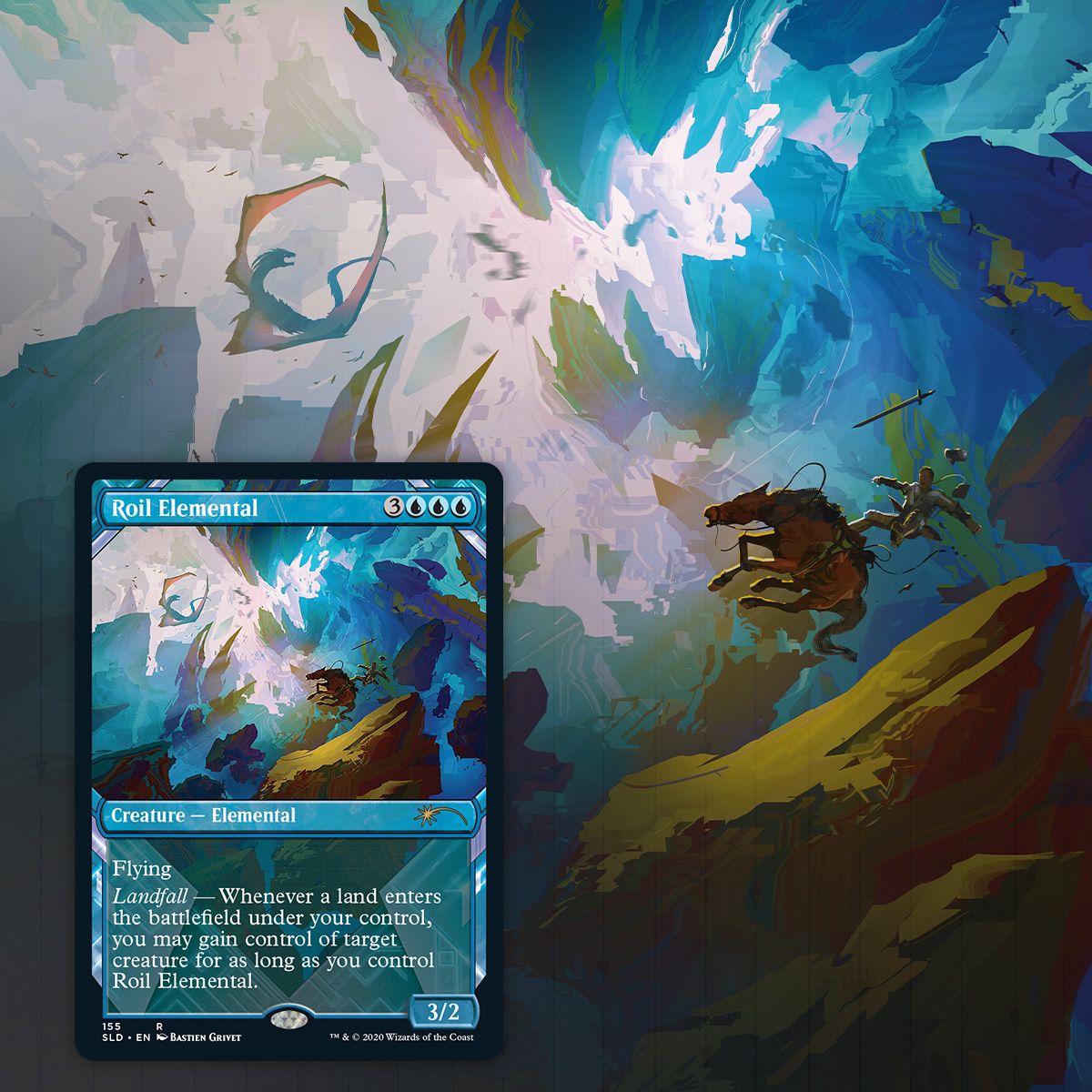 Price Analysis
As mentioned above, the nonfoil version of the Secret Lair goes for $29.99. How do the cards inside hold up? Prices are pulled from Aether Hub's Market Pricelist!
Admonition Angel - $14
Roil Elemental - $10
Zulaport Cutthroat - $0.75
Warren Instigator - $6
Avenger of Zendikar - $8
Total: ~$38.75
This Secret Lair is stuffed with value, at least when compared to other recent Secret Lairs like the Dog, Slime, and Yargyle ones. You are definitely getting your value's worth here and the art, which uses the Zendikar Rising Showcase frames, looks amazing. Taking the two together, I imagine this Secret Lair will be bought by many.
The cards inside are mainly played in Commander. Avenger of Zendikar
is a stape for green token decks and Admonition Angel
has already spiked in value thanks to Landfall once again appearing in the new Zendikar set. Warren Instigator
is played in Modern and Legacy Goblins as well as Commander.
If you can play multiples of the cards featured here, this should be a snap pick-up. If you want to buy this to sit and hold, this might not be a good idea, because I can see a lot of players picking this due to the positive EV of this Lair. It's good to note that Admonition Angel
will be in one of the Zendikar Rising Commander decks, so it's value will definitely come down.
About Kagros:
Aether Hub News Team member. Writing thoughts on Magic news and fun gameplay!