Hello everyone! Historic Anthology III Preview day is on May 8th and Wizards has just announced where you can find all of the Historic Anthology III Previews.
We will keep this post updated with the exact Preview locations when they become live and will update once again when all of the Previews have been shown.
Update: All cards have been previewed!
Historic Anthology III Preview Locations
Historic Anthology Preview Coverage
On Preview Day, we will have an article showcasing all of the preview cards and the News Team will be discussing their thoughts on the new cards. Be sure to mark your calendars because this new set of cards should shake up the Historic format.
The Historic Anthology III set releases on May 21st with 27 new cards. Players can buy playsets of all 27 cards for 4000 gems or 20000 gold when the set releases. Two cards have already been previewed via the Weekly MTG stream
For the original Wizards announcement, please see here
For the Historic Anthology III information, please see here for our original article.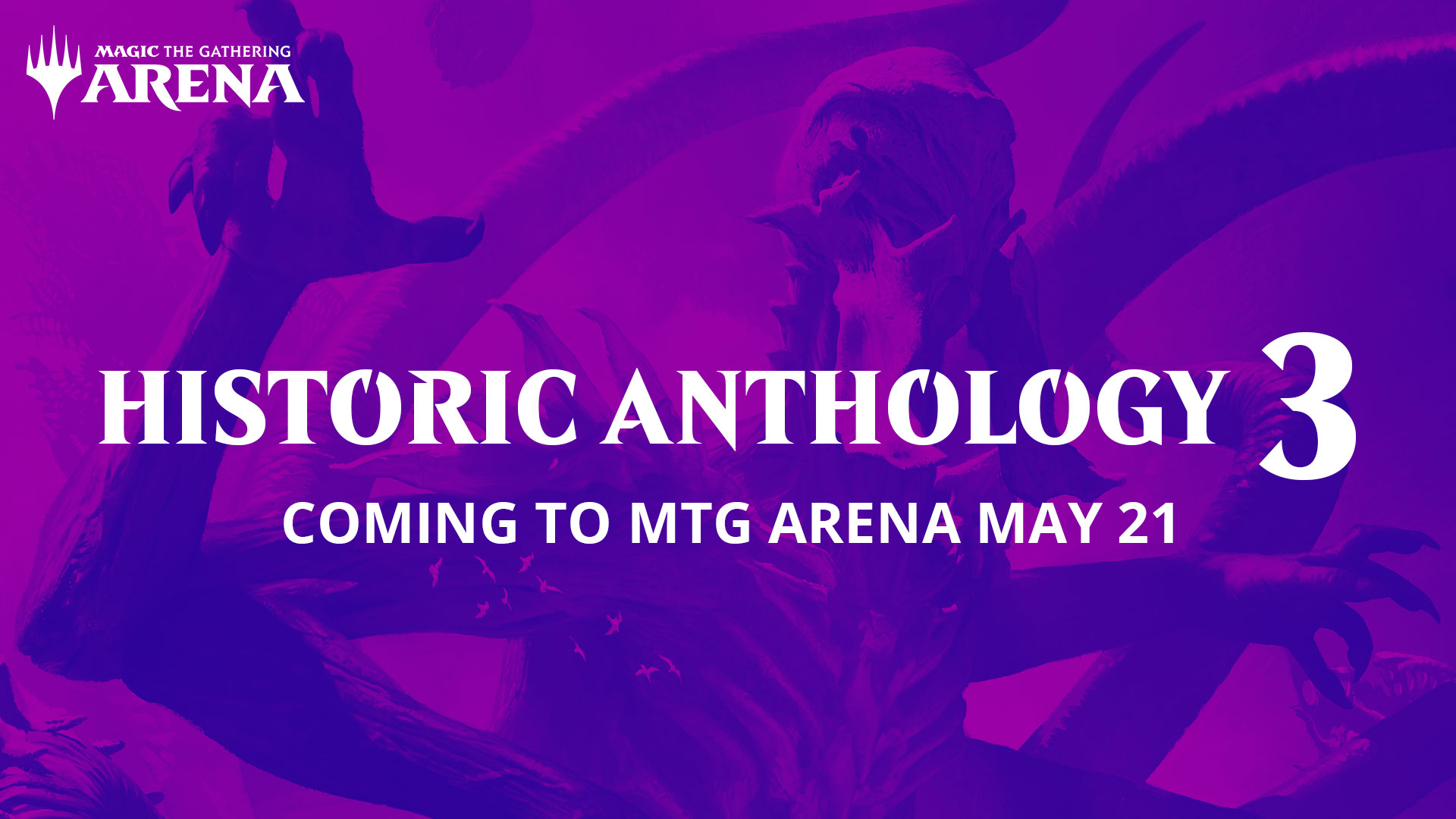 About Kagros:
Writing thoughts on Magic news and fun gameplay!