Sponsored Streamers at War of the Spark Streamer event
MTGA Events TeamAether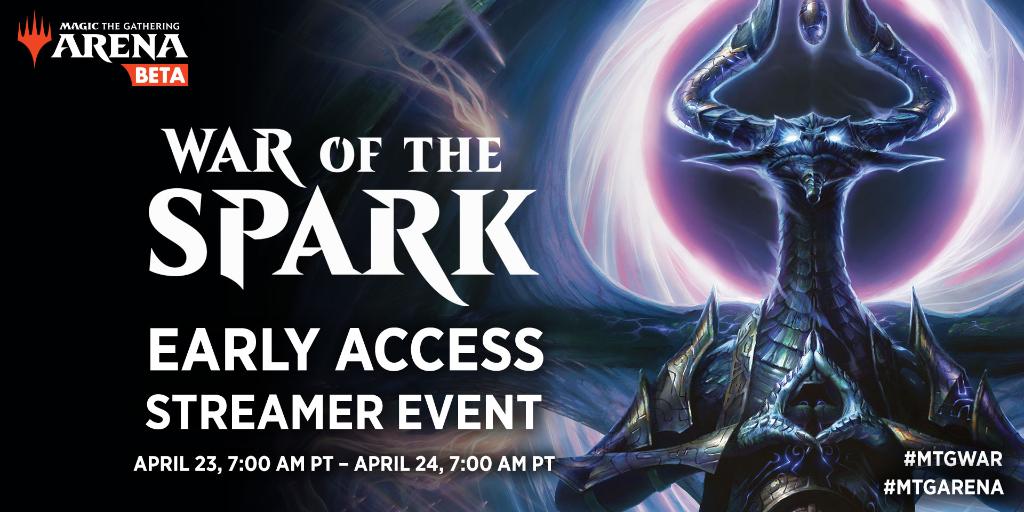 The coming War of the Spark pre-release event is Wizards biggest yet. Not only have they invited hundreds of streamers but participants of Magic Fest London also have an invite! We at Team Aether are ready for the fun and we are bringing some brews with us. Below is the scheduled streaming time of each of all streamers sponsored at Aetherhub during the event:
All times are Pacific Time

kappolo42 7 - 9AM
AdamAntMTG 9 - 11AM

mtg_arena_meta 11AM - 1PM

Thecorgibutts 1PM - 3PM

schlombat 3 - 5PM


kaerie_mtg 6 - 7PM


waifugate 7 - 9PM


cygorithm 9 - 11PM

CardCounterChris 11PM - 1AM


craigmack378 1 - 3AM


AliasV 3AM - 8AM
About andreliverod:
Founder and CEO of AetherHub.com, he likes to play with fire and also has a Twitter account he posts his stuff on. If you are interested in supporting him on Patreon you will also receive an AetherHub.com premium subscription!
"Nuts & Bolts Spike spends his energy looking within. He tries to understand his own internal flaws and works to improve them"