Wizards dropped their MTGA State of the Game today and the major topics of discussion was the release details about Amonkhet Remastered. Let's go over it!
Amonkhet Remastered Release Details
Let's look at some of the nitty-gritty, sun-blistering, sand-blasted details:
338 total cards from Amonkhet and Hour of Devastation*
Obtainable in boosters, Limited events (Sealed and Draft), and through crafting
Focus on creating an interesting, repeatable Limited player experience
Provide support for Historic and (eventually) Pioneer Constructed formats
If you're wondering why we put a little "*" at the end of our total cards, keep an eye on these initiates as the Hour of Scheduled Maintenance draws nigh . . .
Amonkhet Remastered Events
Premier Draft: August 13–September 17
Sealed: August 13–August 21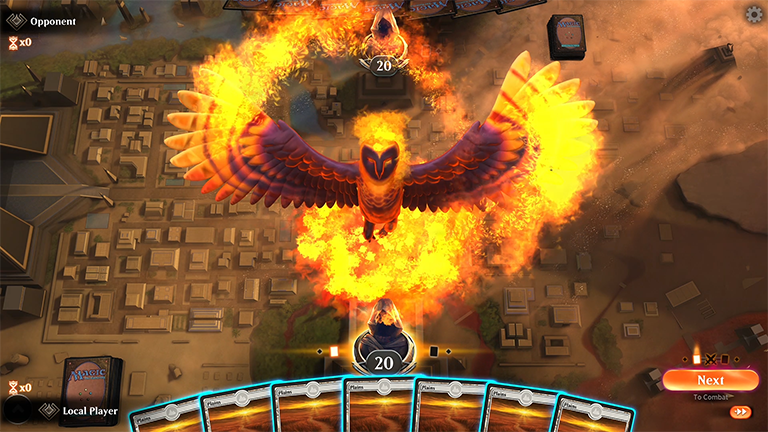 Amonkhet Previews
Wizards also put together a Preview schedule here. Amonkhet Remastered Previews will start next Monday and lead up to the release on August 13th.
There are 338 total cards, so about 100 cards from the original sets did not make the cut into Amonkhet Remastered. It will be interesting to see how they will reveal the set.
Note that there are only 6 different Preview sources and not a bunch of them. Wizards also hinted above that there are extra cards that might be released. It is likely that these 6 different Preview sources will be NEW cards that will be slipped in that weren't originally in Amonkhet or Hour of Devastation. There is some speculation whether or not these will be some cards that were printed with the Invocation frame that will be added to the Historic or cards that would fit the Amonkhet theme like Vengeful Pharaoh
. Either way, it should be exciting!
Are there any cards that you will be excited to play with in Historic? Old Standard favorites like Hazoret the Fervent
and The Scarab God
should see a lot of immediate play, but I'm personally excited to play The Locust God
in Historic Brawl!
About Kagros:
Aether Hub News Team member. Writing thoughts on Magic news and fun gameplay!