Lord of the Rings: Tales of Middle-Earth: Fake Spoilers Surface
Genoslugcs
March 10, 2023
2 min
We've had a few Lord of the Rings: Tales of Middle-Earth cards spoiled now. However, none of them have revealed any new mechanics or anything, and none of them have been official. That said, there are several batches of fake or fan-made cards making their way around the internet and causing some confusion. So, today, I would like to dispel some of these rumors. None of the cards I'm about to show you are real - They're all fake LOTR spoilers that I'm showing you here so that you'll know what's real and what's not.
Fake LOTR: Tales of Middle-Earth Spoilers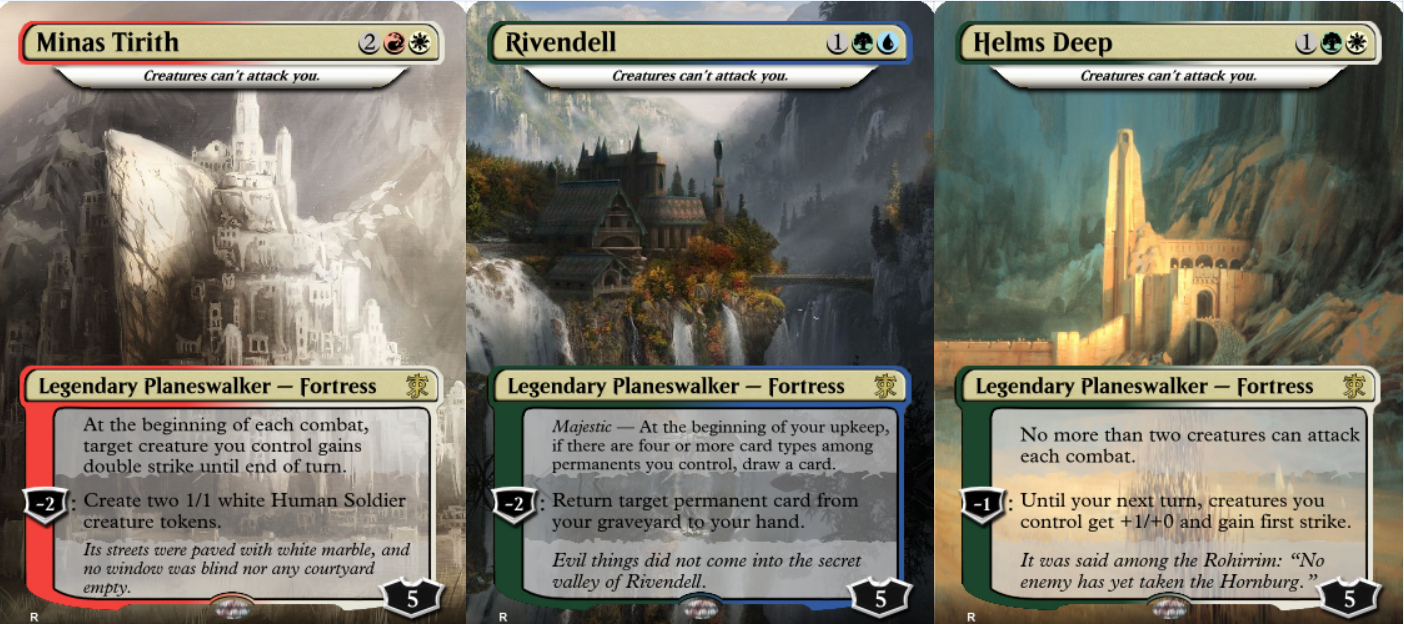 Thoughts
As you can see, there are quite a few of these cards. They're pretty well-made fakes and have fairly consistent wording and design. These appear to have been made by a fan, for fun, over the last two years. In other words, whoever made these wasn't trying to pass them off as official and was making their own LOTRs set before the official collaboration was known. They have a whole thread on the web devoted to their homemade set, which can be found here.
How exactly these made their way from that fan-made thread to Facebook spoiler groups as the real thing, I don't know. That said, I did see people thinking these were official and they aren't. Any card you see here is fake. However, for what it's worth, I think these custom cards are cool, for what they are.
Whoever made them put a good deal of thoughts into the design and mechanics. Things like Sagas (with a blank "flavor text" style chapter) and Adventures would be right at home in the fantasy world of LOTR. While I don't think Wizards could/would print all of these as real cards, I tip my hat to the devoted fan that made them. They're cool but again, they are not real MTG cards and they are not from the actual set.
Conclusion
So, there you have it folks - A rather large batch of fake spoilers that somehow made it to a chunk of the player base as real. As mentioned, they are cool and pretty well-made fan cards. So, if you just took a glance, it's not too far-fetched to think they were official. Comment down below and let me know what you'd think of these cards coming into Modern if they were real.